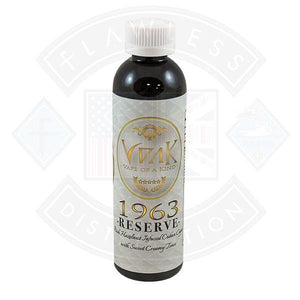 1963 Reserve Rich Hazelnut Infused Cuban Cigar with Sweet Creamy Tones 0mg 100ml by VOAK
1963 E liquid by VOAK is rich Hazelnut infused Cuban Cigar with sweet creamy tones. A great all day flavourful vape to keep your taste buds on their toes.
1963 E liquid by VOAK comes as a 100ml short fill vaping e liquid containing 0mg of nicotine. There is space in the bottle for nicotine to be added.
70% / 30% | VG / PG
£2299

£22.99
Tax included.
---
We Also Recommend