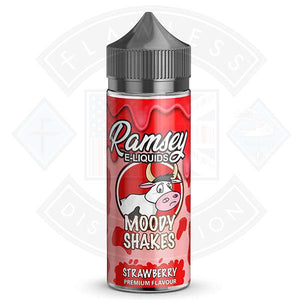 Ramsey Moody Shakes - Strawberry 0mg 100ml Shortfill
A delightful creation mixes sweet strawberries with a marvellous milkshake for a fantastic flavour.
Blueberry 'Fruits' by Ramsey E liquids comes as a 100ml vape juice containing 0 nicotine. There's space for nicotine to be added if needed.

70% / 30% | VG / PG
£1399

£13.99
Tax included.
---
We Also Recommend