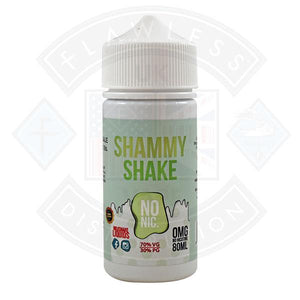 Milkshake Liquid - Shammy Shake 0mg 80ml Shortfill
Shammy Shake by Milkshake E Liquids takes a premium, smooth vanilla ice cream then blends in the perfect amount of sweet, fresh mint for a refreshing, rich vape juice treat! Inhale and feel completely satisfied without being overwhelmed, this is a great frequent use juice!
Milkshake Liquid - Shammy Shake E liquid comes as a 80ml vape juice containing 0 nicotine. There is 10ml space allocated for nicotine to be added if desired.
70%  / 30% | VG / PG
£1999

£19.99
Tax included.
---
We Also Recommend