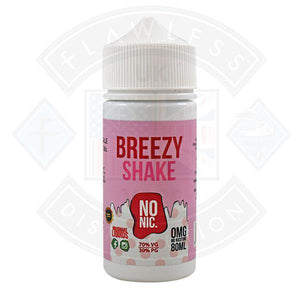 Milkshake Liquid - Breezy Shake 0mg 80ml Shortfill e-liquid
Unlike other strawberry based milkshake vape liquids this one does not rely heavily on sweeteners to achieve perfection. The natural flavor of strawberry is provided by a superior flavor extract that is paired with vanilla bean ice cream to create the experience you would get from a diner made milkshake.
Milkshake Liquid - Breezy Shake E liquid comes as a 80ml vape juice containing 0 nicotine. There is 10ml space allocated for nicotine to be added if desired.
70%  / 30% | VG / PG
£1999

£19.99
Tax included.
---
We Also Recommend