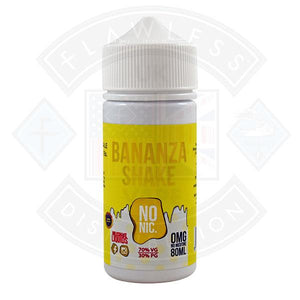 Milkshake Liquid - Bananza Shake 0mg 80ml Shortfill e-liquid
Milkshake Liquids simply get their milkshake flavours right - hence their name! Taking a rich vanilla bean ice cream as its base and layering in ripe, fresh bananas, this is a luxury Banana Milkshake flavour that will dance across your palette and create dense clouds.
Milkshake Liquid - Bananza Shake E liquid comes as a 80ml vape juice containing 0 nicotine. There is 10ml space allocated for nicotine to be added if desired.
70%  / 30% | VG / PG
£1999

£19.99
Tax included.
---
We Also Recommend