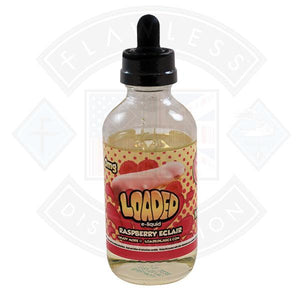 Loaded Raspberry Eclair 0mg 100ml Shortfill e-liquid
Loaded Raspberry Eclair E liquid is a mouth-watering flavor of a tasty raspberry flavored doughnut pastry eclair. True to their culinary background, Ruthless Vapor's artisans baked doughnut flavors are only getting more intricate with their delicate dessert vape juice blends.
Loaded Raspberry Eclair E liquid comes as a 100ml short fill vaping e liquid containing 0mg of nicotine. There is space for nicotine to be added within the bottle.
70% / 30% | VG / PG
£1599

£15.99
Tax included.
---
We Also Recommend