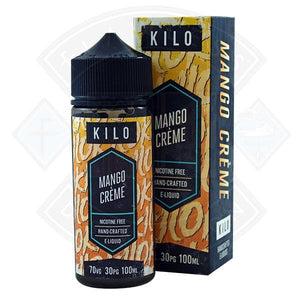 Kilo New Series Mango Creme 0mg 100ml shortfill
Mango Creme by Kilo features a creamy tropical fruit vape liquid blend. With this in mind, imagine the taste of juicy mango chunks flavour fused with a rich sweet cream. This creates a smooth tropical fruit exhale and a delicious aftertaste!
Mango Creme by Kilo is available in a 100ml shortfill with 0mg of nicotine. There is room in the bottle to add nicotine. 
70% VG / 30% PG
£1499

£14.99
Tax included.
---
We Also Recommend