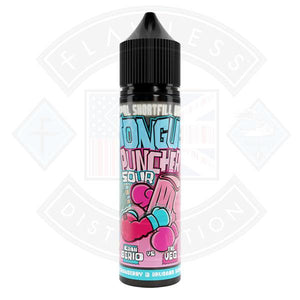 Joe's Juice Tongue Puncher Cranberry & Rhubarb Sour 0mg 50ml Shortfill
Welcome to the Tongue Puncher Sour Fight League! Cran Berio might look like a small tart but he's a heavy weight champion with a proper zing and his right hook is pretty sharp! The Veg is a pink rhubarb and ain't no stalk to mess with! She has a distinctive tang and is known for her fierce sour punch, ready to challenge any tongue who dares to get too close.
Joe's Juice Tongue Puncher comes as a 50ml vape juice containing 0 nicotine. There's room for nicotine to be added.

70% / 30% | VG / PG
---
We Also Recommend