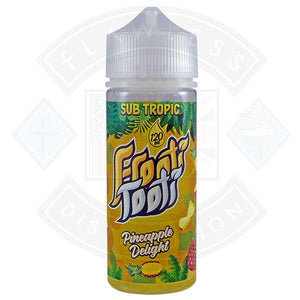 Frooti Tooti- Pineapple Delight 0mg 100ml Shortfill
Pineapple Delight- Get a taste of the tropics with our mesmerizing Pineapple Delight e-liquid. A super strong pineapple flavour aims to transport you to a different continent with its sweet yet acidic taste. Perfect for all-day vaping. Delicious!
The mix is 70% VG / 30% PG.
This is Zero Nicotine E-Liquid.
---
We Also Recommend