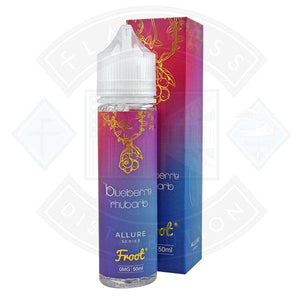 Froot Allure Series- Blueberry Rhubarb 0mg 50ml Shortfill
Sweet blueberries have been combined with tarty rhubarb to create a flavour that will have your taste buds tingling, a sweet flavour with a hint of sour.
E liquid comes as a 50ml vape juice containing 0 nicotine. There's space for nicotine to be added if desired.
The mix is 70% VG / 30% PG.
£1199

£11.99
Tax included.
---
We Also Recommend