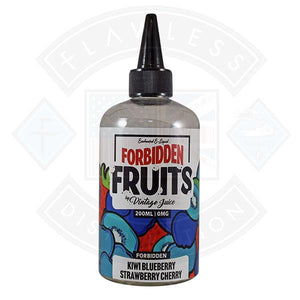 Forbidden Fruits by Vintage Juice - Kiwi Blueberry Strawberry Cherry 0mg 200ml Shortfill
A fusion of freshly picked Blueberries, Cherries & Strawberries delicately layered with slices of Exotic Kiwi. A truly Tantalising mix to delight your taste buds. 
Liquid comes as a 200ml vape juice containing 0 nicotine. There's ample room for nicotine to be added if needed

PGVG 70/30
£1799

£17.99
Tax included.
---
We Also Recommend