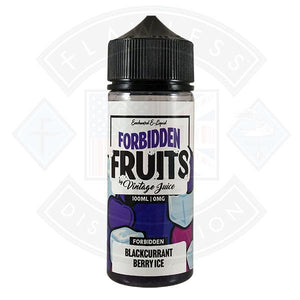 Forbidden Fruits by Vintage Juice - Blackcurrant Berry Ice 0mg 100ml Shortfill
The perfect fusion of cool menthol flavours with sharp Blackcurrant Berry undertones. This e-liquid is perfect for those who like our standard Blackcurrant Berries liquid but also enjoy the kick that Menthol has to offer.
Liquid comes as a 100ml vape juice containing 0 nicotine. There's ample room for nicotine to be added if needed
PGVG 70/30
£1499

£14.99
Tax included.
---
We Also Recommend