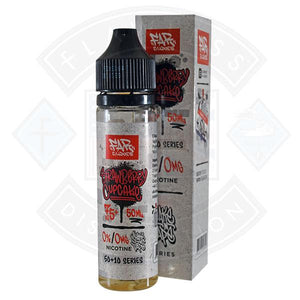 Far Strawberry Cupcake 0mg 50ml Shortfill
Strawberry Cupcake by Far is a dessert blend with a spongy centre. The sweet yet light cupcake base is consistent throughout, enhanced by a smooth vanilla and topped off with a ripe-tasting strawberry for layered eliquid.
Strawberry Cupcake by Far comes as a 50ml vape juice containing 0 nicotine. There's space for nicotine to be added if needed.
75% / 25% | VG / PG
£1399

£13.99
Tax included.
---
We Also Recommend