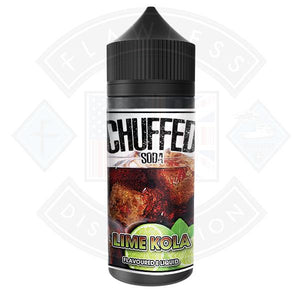 Chuffed Soda - Lime Kola 0mg 100ml Shortfill E-Liquid
Lime Cola by Chuffed is a zesty twist on the classic cola vape. Sour notes of Lime combine with the classic Cola flavour.
Lime Kola is available in a 100ml shortfill with 0mg of nicotine. There is room in the bottle to add nicotine.
70% | 30% VG / PG 
---
We Also Recommend