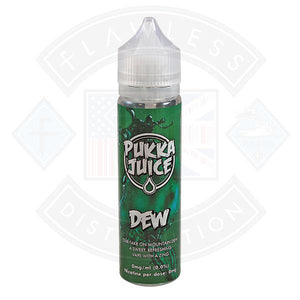 Pukka Juice Dew 50ml 0mg Shortfill E-liquid
Pukka Juice Dew E liquid is Pukka Juice's renovation of the popular 'Mountain Dew' soft drink. This flavour is sweet and refreshing with a subtle citrus ZING!.
Pukka Juice Dew E liquid comes as a 50ml short fill vaping e liquid containing 0mg of nicotine. There is space for nicotine to be added within the bottle if desired.
70% / 30% | VG / PG
£1299

£12.99
Tax included.
---
We Also Recommend