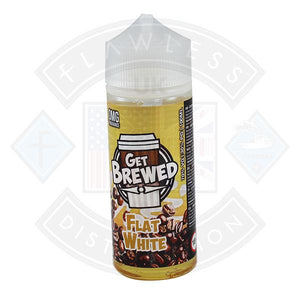 Get Brewed Flat White 100ml 0mg shortfill e-liquid
Get Brewed Flat White E liquid is a enticingly rich, full flavoured coffee with a velvety smooth texture throughout, featuring an even blend of milk and smooth velvet foam so it feels like drinking an espresso, only yummier!
Get Brewed Flat White E liquid comes as a 100ml short fill vaping e liquid containing 0mg of nicotine. There is space within the bottle for nicotine to be added within the short fill bottle.
70% / 30% | VG / PG
£1799

£17.99
Tax included.
---
We Also Recommend