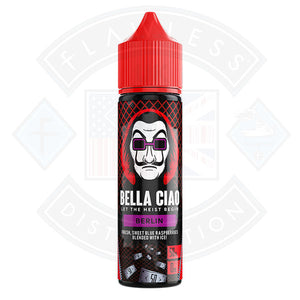 Bella Ciao - Berlin 0mg 50ml Shortfill E-Liquid
This delicious juice from Bella Ciao blends fresh, sweet Blueberries with tangy Raspberries for a delicious flavour that's finished with a subtle hit of icy menthol.
Bella Ciao - Berlin comes as a 50ml vape juice containing 0 nicotine. There is space for nicotine to be added within the bottle for your desired nicotine strength.
70% / 30% | VG / PG
---
We Also Recommend